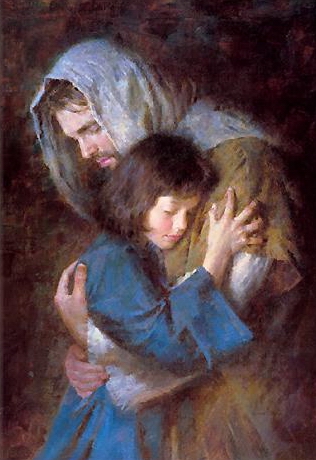 "I am an arrow,
I am a rocket.
I am a river,
nothing can stop it.
Cause You are the target,
and You are the atmosphere.
You are the ocean,
that keeps pulling me,
You pulling me here.
And I can't get away,
can't get away...
I keep running into You.
Can't get away,
Can't get away...
I keep running into You
I am a beggar,
You are the table.
I am so helpless,
God You are so able.
And when I get turned around,
You change my direction.
Cause You're so perfect,
I'm so broken.
Here You come with arms wide open,
chasing after me.
Down every road,
You're always waiting there...
And I can't get away,
Can't get away...
I keep running into You.
Can't get away,
Can't get away...
I keep running into You.
And even when I close my eyes,
I can't help but see.
That there's no place that I can hide,
you're such a part of me.
I can't get away, cause I keep running into You..."
Can't Get Away
by Rush of Fools
I was packing my gym bag for tomorrows run before bed tonight. I hooked up my new headphones to my MP3 player and decided to try them out. Since I didn't want to fill my mind with anything other than God's pureness, I heard "Can't Get Away" in my head. That would be # 30 on my MP3. I flipped it on and had myself some God time! I gave Him my whole heart and the distractions that like to try and come in between me and my Best Friend. I laid it out and told Him everything. I felt so good and refreshed. I "rushed" downstairs like a child running to their father after returning home from work. I wanted to post this while my heart was pumping full of joy and love for my Father.
"O Lord, you have searched me and you know me. You know when I sit and when I rise; you perceive my thoughts from afar. You discern my going out and my lying down; you are familiar with all my ways...Search me, O God, and know my heart; test me and know my anxious thoughts. See if there is any offensive way in me, and lead me in the way everlasting."-Psalm 139:1-24
I was playing the song above in the car last week. As it started, I heard Maddy ask, "Why is he saying I am an arrow?" I explained to her the entire song as it played. What our role was and what God's was. I told her when you have God in your heart, you cannot get away from Him. You have invited Him in to live there forever so He will never leave you. She asked me, "when did I become a Christian?" I told her I remember her being 7 years old when she asked Jesus into her heart, she was in our basement while I was watching gospel videos. She responded, "no, it was before that because I have always worshipped God with my heart since I was 4 years old." I smiled and said, "okay, well for 4 years you have been a Christian." She asked, "that's all?"
That's all??? It seems that way. When you have a new heart/eyes it seems that God has been with you forever...and you know what, He has. Did you know He is with you right now? You cannot see Him but He is with you and loving you with His whole being! Recognize Him. Just thank Him for everything He has done for you and while you're at it, tell Him how Holy, Holy, Holy He is. Love on Him because He is always loving on you.
Jesus loves you and you can't get away!